Home > News
News About Corinda Chandler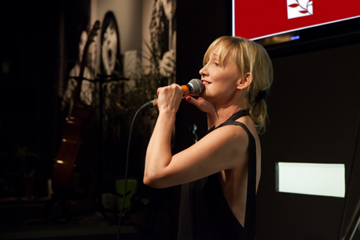 November 2017 - Hope album release
In Nov 2015 teamed up with Michael Dodds on the album This Unexpected Love. In November 2016 a follow up album Climbing Towers was released and In November 2017 Hope… For each of these three albums, Corinda Chandler has chosen songs that reflect her own journey and hopes for the dreams that are still to come for us all.
November 2016 - Climbing Towers album release
Corinda Chandler's albums reveal a diversity of her evolving musical style inspired by many genres of music. Climbing Towers is her third album.

Available through cdbaby,itunes spotify amazon and bandcamp

August 2016 A message from Corinda (Cori) Chandler
published in The CCMA The Source August 2016 Newsletter

CORINDA CHANDLER
In early August we celebrated another very special anniversary here in Alberta, Ivan Daines' 40th Anniversary Cowboy Country Music Picnic. I was blessed to sing on Saturday August 13 among some of the legends of country music: R. Harlan Smith, Lacy J. Dalton, Rex Allen Jr. and many friends. It was a true honour to sing at this event again - for the first time since 2002. A wonderful time was had by everyone.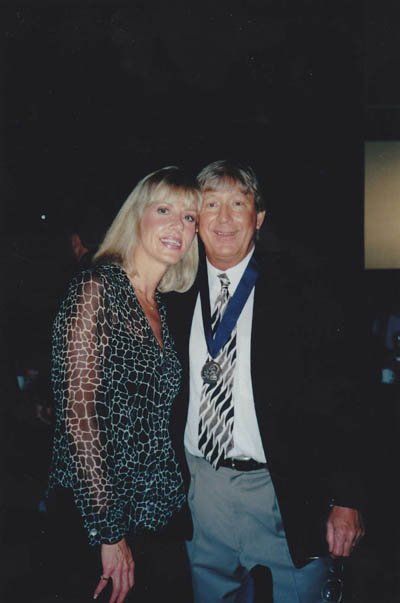 Ray Griff and his wife Trudy
April 2016 A message In Rememberance of Ray Griff
published in The CCMA The Source April 2016 Newsletter

"A photo of a great man, Ray Griff, with his love, Trudy, at the CCMA Awards Show in 2002. I am so sad to hear that this special man has passed away. He was a true gift to Canadian music and all whose lives he touched with his beautiful songs. I was blessed that Ray wrote and produced my first album, For The Love Of It. My heart is with all those mourning the loss of a true Canadian music gentleman". <

Ray Griff passed away on March 9, 2016 in hospital from aspiration pneumonia following minor rotator cuff surgery. In recent years he had battled throat cancer.

Corinda shared with us that a beautiful memorial service was held for Ray on March 29 at the Southview Alliance Church in Calgary. Many of those whose lives Ray touched were there. It was a beautiful sunny day to say goodbye; or as Ray would say or sing, "See ya, love ,bye
Jan 2016 Canadian Beats Live Show Review by Heather Young
Read the review in Canadian Beats
November 2015 This Unexpected Love album release
This Unexpected Love" is a collaboration between Corinda Chandler and Michael Dodds and Corinda's first new album release since her debut album" For The Love of It ."